06/15/2021
Posted by:

Matt Muriel

Category:

Culture & Retention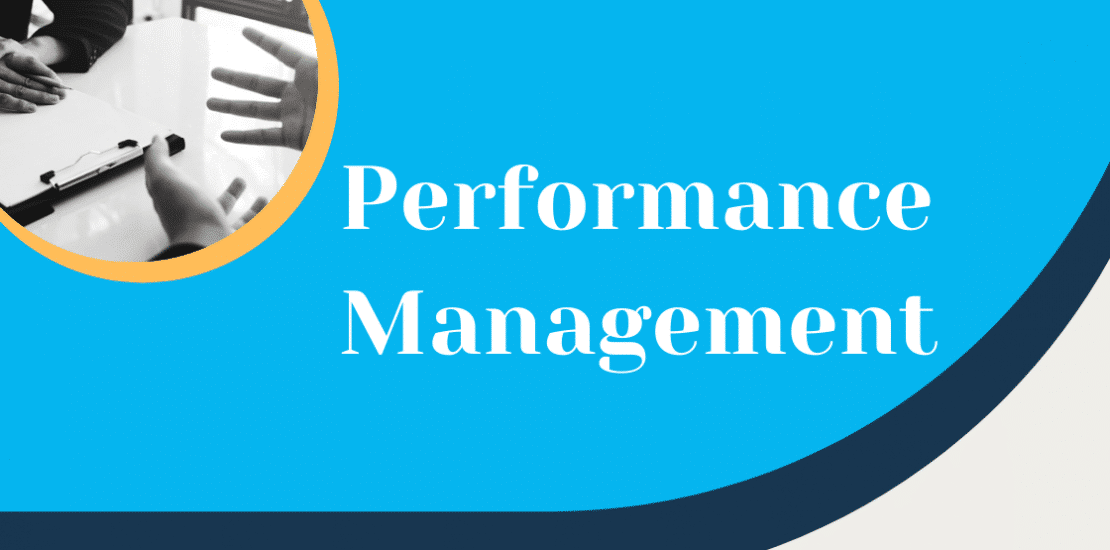 Managing employees is difficult and getting them to perform well can be even more difficult. This is where a performance management system can come into play and help you ensure that your business is on track to achieve its goals. 
Are you wanting to understand the basics of performance management? This week we'll be talking about what a performance management system is, how it can help your organization with its productivity, and how you can begin to implement it into your own business. 
What is Performance Management?
Performance management is a set of processes that help managers monitor and evaluate employees' work using a variety of tools such as creating and measuring goals, objectives, and milestones. The goal of these types of systems is to create an environment where your employees can perform to the best of their abilities to produce the highest-quality work as efficiently and effectively. 
A performance management system allows your employees to understand their expectations, goals, career progress, and how their work aligns with the business's overall vision. Performance management systems will view employees in the context of the broader workplace, allowing them to work towards peak workplace performance as effectively and efficiently as possible. 
It should be noted that performance management is different from performance appraisal. Where a performance appraisal focuses on the individual employee, performance management takes a holistic approach to understand how the employee is performing in the context of the goals of the organization. 
How Does Performance Management Work?
Performance management works by creating and measuring goals, objectives, and milestones for employees in the context of the goals of the business. The system also aims to define what effective performance looks like and sets up processes for employees to develop their performance based on that standard. Instead of the usual performance reviews, performance management takes every interaction with an employee and makes it an opportunity to learn. 
PM tools can be used to adjust workflow, recommend a new course of action, and make other decisions that will help employees reach its objectives and potential. This helps an organization reach their goals optimally. 
Implementing an Effective Performance Management System
Effective performance management systems will usually include the following three elements: goal setting, performance review, and a performance improvement process. Of course, what you do depends on your business, but an effective system will somehow use those three elements. 
Goal Setting
Your performance management system needs goals, so your employees know what to achieve over a period of time. Performance goals of individual goals should align with the goals of the business. Common types of goals can be: 
Job description goals- these types of goals are based on the job duties of the employee's job description. These goals are expected to be completed continuously unless the job description changes.

Project goals- these goals can be based on the completion of a project objective. These goals can be set for a set amount of time and changed as projects get completed.

Behavioral goals- These goals can be based on certain behaviors. These goals are expected to be accomplished continuously based on how an employee approaches their peers and work.

Stretch goals-These goals are especially challenging to reach and are referred to as stretch goals. Stretch goals are used to expand skills, knowledge, skills, and abilities for high-potential employees.

 
Effective goals should be a group effort. Both your management and employees should be involved in the development of goals to ensure understanding and commitment to them. Always document your organization's and employee goals and manage them on a continuous basis to ensure completion. Goals should also be flexible enough to change depending on conditions. 
Performance Review
After goals are set, the performance review is used to understand an employee's progress towards those goals. The employee's strengths and weaknesses are recorded regularly so that upon review an informed decision can be made about the employee. Effective performance review processes should include: 
Feedback- should be expected when reviewing an employee. This allows them to understand their strengths and weaknesses and know what is expected of them to improve.

Communication- Effective communication is necessary to allow the employee to understand their individual and organizational goals.

 


Documentation- This allows a performance timeline to be created, letting the employee know how their performance has improved or declined over time. This also allows them to look back and understand their expectations.

 
Performance Improvement
After setting goals and reviewing the employee's performance, it's time to build a performance improvement plan (PIP). The PIP can be used on employees who are new to their role and are unsure of their expectations, or employees who are consistently falling short of expectations and whose performance necessitates the beginning of a progressive discipline process. 
The document that you create should be unique to your business, but it should help facilitate performance discussions, record areas of concern and establish ways to correct them and create a legal and decision-making document. How you format varies, but it should include the following: 
Employee information

 

Relevant dates

 

Description of performance discrepancy

 

Description of expected performance

 

Description of actual performance

 

Description of consequences

 

A plan of action

 

Signatures from the manager and employee

 

Evaluation of plan of action and overall performance improvement plan

 
PIPs can be the first step in a progressive discipline process, and this documentation can be useful for protecting the employer should performance fail to improve and further disciplinary action is needed. If the PIP is a part of a progressive disciplinary process, then it should be noted somewhere on the documentation that termination of employment is a possibility if the employee fails to meet expectations.

Are you struggling with managing your human resource needs? SolveHR offers several transactional and strategic HR services to help your business. Contact us today to find the right solution for you, so you can focus on what matters—growing your business!