01/20/2020
Posted by:

solveadmin

Category:

Employment Law, Risk & Compliance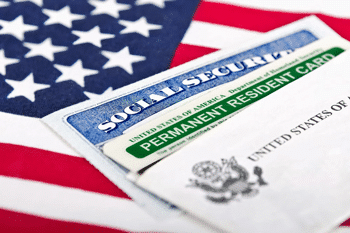 In 1986, Congress passed the Immigration Reform and Control Act (IRCA), a law that altered U.S. immigration law, making it illegal for businesses to knowingly hire illegal immigrants and placing financial and other penalties for companies that hired illegal immigrants.
To enforce these new guidelines, the federal government requires employers to verify a potential employee's eligibility to work in the United States by completing the Employment and Eligibility Verification Form (Form I-9). By completing Form I-9, the employer is certifying that it has viewed documents proving that the potential employee is authorized to live and work in the United States.
On Oct. 21, 2019, the Office of Management and Budget approved a new version of Form I-9. The new version contains minor changes to the form, but we are still going to go over the new changes and information for the 2020 I-9 form.
Overview of Form I-9 Changes
How you fill out Form I-9 and the documents used to verify your employee's citizenship haven't changed, but what has been changed is the wording and instructions on the document. An overview of the new changes can be found here, with comparisons of the old I-9 wording to the new wording.
The new edition of the form also lists additional countries in the "Country of Issuance" field in Section 1, other minor changes that can be found on the form are the following:
Clarification on who can act as an authorized representative on behalf of the employer when filling out section 2.
Clarification pertaining to acceptable documents for List A, B, and C columns. The employer no longer has to put N/A in the columns that aren't being used.
The new form also clarifies that an employee's Employment Authorization Document (EAD) that contains a photograph, does not count as a List C document, but instead counts as a List A document.
The new form isn't mandatory to use until May 1st, 2020, and through April 30th, employers can choose to use the previous edition dated 07/17/2017 or the new edition. This does not mean that you have to update all of your employees' old I-9 forms, as they are still valid. This change only applies to new hires and re-hired employees that have left the company longer than three years.
Filling out Form I-9
Completing Form I-9 can be pretty simple. Employees working less than three business days must complete Sections 1 and 2 of Form I-9 before beginning to work. If the individual is hired for work lasting longer than three days, the form must be filled out before the end of the third day of employment.
Employers can hire an outside business or contractor to verify a potential employee's eligibility, but the employer is ultimately responsible for the contractor's actions and the employee's status.
Form I-9 has three sections— the first section is completed by the employee, the second is completed by the employer or an authorized representative on behalf of the employer, and the third is completed only when rehire, re-verification, or a name change of the employee.
Section 2 must be completed and signed within three business days of employment, and the employer must physically inspect one document from List A or a combination of documents from List B and C. The documents that are acceptable for each of the lists are as followed:
List A

United States Passport
Permanent Resident Card or Alien Registration Card, Form I-551
Unexpired foreign passport with a temporary I-551 stamp
Unexpired Employment Authorization Document containing a photograph: Form I-766 Employment Authorization Document
Unexpired foreign passport with an unexpired Arrival-Departure Record, Form I-94, bearing the same name as the passport containing an endorsement of the alien's non-immigration status (if that status authorizes the alien to work for the employer)
Passport issued from the Federal State of Micronesia (FSM) and the Republic of the Marshall Islands (RMI) with a valid Form I-94 or I-94A
List B

Driver's license or identification card issued by a state or possession of the United States containing a photograph or information such as name, date of birth, gender, height, eye color, and address
School identification card with photograph
Voter's registration card
military card, draft record or military dependent's identification card
An Identification card issued by federal, state or local government agencies or entities containing a photograph and name, date of birth, gender, height, eye color, and address
Coast Guard Merchant Marine Card
Native American tribal documents
Canadian driver's license
Those under 18 can present a school record, report card, clinic or doctor record, or a day-care or nursery school record
List C

Social Security Number Card issued by the Social Security Administration
Original or certified copy of a birth certificate issued by the state, county, municipal authority or outlying possession of the United States bearing an official seal
Certificate of birth abroad issued by the Department of State (Form FS-545 or Form DS-1350)
Unexpired employment authorization document issued by the Department of Homeland Security
Form I-197 U.S. Citizen Identification Card
Native American tribal document
Form I-179 Identification Card for Use of a Resident Citizen in the United States
Employer Penalties for Violation of IRCA
Under IRCA, employers can be fined for not complying with Form I-9 guidelines, accepting fraudulent documents when determining employment eligibility or discriminating against individuals based on their nation of origin or citizenship status. Monetary penalties that can occur for violating IRCA can range from $573 to $20,130 per violation, with repeat offenders receiving penalties on the higher range of the scale.
It's important to properly verify every employees' citizenship status that is hired in order to avoid such costly fines. It is also important to conduct internal audits regularly to ensure your business is complying with the law. You may also want to consider consulting an attorney to review your procedures and forms to be as prepared as possible in the event of an audit.
Haven't conducted an I-9 audit of your employees in a while? Make it a priority to make I-9s a breeze by allowing us to handle all of your HR needs. Contact us to learn more about how we can help take the headache out of HR, so you can start focusing on what —growing your business!
Subscribe to receive all our blogs
Written by: Matthew Muriel
Meet Matthew! Matthew is our content writer and has been working with us for a year. He enjoys working for SolveHR because it allows him to practice his copywriting and allows him to build experience in his fledgling career. Matthew studied at the University of Texas at San Antonio and earned his degree in English with a concentration in Professional Writing. He values learning new processes in the HR industry and then conveying those ideas to the company's clients. When he isn't working, he enjoys reading nonfiction, with his favorite book that he recently read being The Gene by Siddhartha Mukherjee. If he could go anywhere in the world he would travel across the United States and visit all of the national parks.