12/23/2021
Posted by:

Leonard Trinidad

Category:

Uncategorized
Employee Benefits
Let's start by understanding what employee benefits are, and why it is important. Employee Benefits are the additional, indirect, non-salaried method of payment provided to your employees on top of their salaries. This could be in the form of medical insurance packages and retirement plans, among others.
Why are Employee Benefits Important?
Providing your employees with these additional benefits motivates them to work harder and stay with your organization long-term. It gives your company a competitive edge to retain your talented employees. While basic pay may be fixed, employers can freely negotiate what benefits their company can offer, which tips the scale in their favor to employ talented workers.
Solve HR solutions can provide you with a suite of HR tools and software that will specifically run and manage your benefits administration program by building an effortless platform to track your employee's data and their eligibility for the employee benefits your company offers.
What are the 4 Major Types of Employee Benefits?
Gone are the days when employee benefits started and ended with vague life insurance policies or medical insurance, and retirement funds. Employee benefits speak more about your work culture and how much you value your employees and their hard work. The benefits you offer inspire loyalty and dedication among them.
This brings us to discover more about the major types of employee benefits. It includes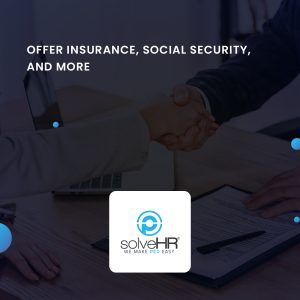 Medical Insurance Package:
     

Health insurance

     

Life insurance

     

Vision and Dental Insurance

     

Disability Insurance
Retirement Plans:
 

401(k)

 

Pension plans

 

Stock options
Paid time-off:
 

Maternity/Paternity leave

 

FMLA

 

Sick leave

 

Personal leave

 

Hazard Pay
Fringe Benefits:
 

Tuition reimbursements (for courses that are related to the job, to further advance in their career)

 

Child-care benefits

 

Flexible medical, child-care spending accounts
Employee Benefits that are Protected by Law: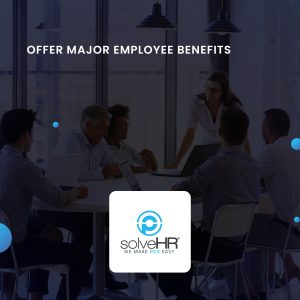 Employee benefits, in general, can be divided into two broad categories. The benefits employers give voluntarily, and the ones protected by law.
Paid time off and Life insurance are on a voluntary basis whereas social security, Medicare, and disability insurance are legal requirements according to the U.S. Bureau of Labour Statistics.
Here are some employee benefits provided by employers that are a legal requirement:
 

FMLA (Family and Medical Leave Act) is a legal requirement and allows employees to take up to 12 weeks of unpaid leave per year.

 

Time off to vote, time off to attend jury duty, and serving the country

 

Insurance for workers who have sustained an injury in the line of work

 

Medicare is provided for retirees and people with long-term disabilities and is covered by both the employer and the employee
Some employee benefits that are not required by the law:
 

Gym Reimbursement

 

Financial wellness programs that help employees to make smart investment decisions

 

Mental health days protects your employees from burn-out, and help them take better care of themselves, so they can rejoin work with a fresher and more energetic attitude

 

Paid maternity/paternity leave

 

Child-care benefits allow employees to have a flexible spending account on child-care, a day-care center to drop their kids at when coming into work

 

Flexible working hours
Highly-Prioritized Employee Benefits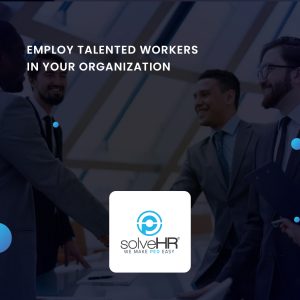 Not all employee benefits are given the same and equal importance by your workers who come from all walks of life. This depends solely on the generation your worker belongs to, and you should prioritize employee benefits accordingly.
Workers from an older generation, who have worked in your company for more than 15 to 20 years, would prioritize retirement plans, Pension plans, health care and health insurance, and working hours and leave.
Employees from Gen X may prioritize working hours and leave, health care, pension, and skills development in that order.
Millennials and Gen Z may give more importance to skills development, mental health days, flexible working hours, work-from-home options, childcare benefits, and finally pension.  
Employee Benefits That are Covered by Texas State Law:
Some amazing employee benefits that are legally covered by the state law of Texas are Retirement pension plans like 401(k) and one of three 457(b) options that will defer additional pay to your retirement fund before tax and will lower your tax rate once retired.
Here's a list of other additional employee benefits:
     

Medical, Dental, Vision Insurance

     

Accidental Death or Dismemberment Insurance (AD&D)

     

Dependent care under section 125 Flexible spending

     

Longevity Pay

     

Employee Health and Wellness center

     

Employee Assistance Program (EAP): Counselling, legal assistance, and other financial services

     

Vacation

     

Sick Leave

     

Bereavement Leave

     

Jury Duty

     

Military Service

     

Voting

     

Holidays (over 10 days of paid leave)
In a Nutshell:
Employee Benefits are a great way to entice your talent pool to stay with your company and continue their service for years to come.
When you offer them age-centric benefits that improve their overall wellness and health, they will more likely show up to work and take fewer sick days.
The benefits you provide in terms of childcare allow for them to take care of their children and pay for their medical expenses without worrying over their monthly and annual financial statements.
Each package adds a unique value to your diverse group of employees and can significantly improve their productivity. Find the right set of benefits to offer to your employees based on age, life events, and their medical history with our HR tools.
Solve HR will simplify your needs by running benefits-focused software to handle your employee's needs, so you can focus on your people who are the backbone of your company.