10/17/2021
Posted by:

Leonard Trinidad

Category:

Uncategorized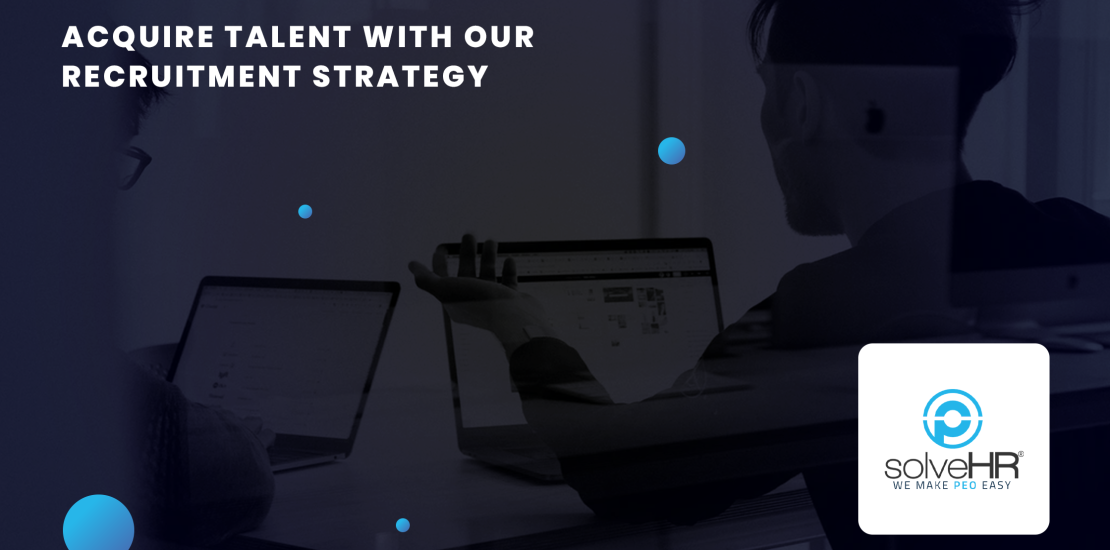 The ongoing pandemic has not been easy on anyone in the business world. With the onset of COVID-19, which gradually turned into a long and burdensome pandemic, the recruitment industry has had to accommodate various changes in their recruitment strategy and plan, to make sure that the company they work for, is functioning without any inconsistency. 
One of the changes that the recruitment industry has had to accommodate, just like any other industry, is going virtual. Interview rounds that used to be conducted one-on-one, now take place virtually through video calling applications available online. While this is not an easy step to take, it is a necessary one, keeping in mind the ongoing pandemic and the need to strictly follow social distancing guidelines. In addition to that, the recruitment team of every company has had to get creative, since their respective companies have started to become more flexible in terms of their working hours. After all, it is the recruiter's job to make sure that new employees and existing ones settle well into the new system.
Both these changes have proven to work well for the recruitment industry, making it easier for both the company and its employees. However, to make sure that your recruitment strategy gives you the best results and lets you acquire great talent, you need to come up with ways to make the overall process a little easier. 
Let's go ahead and discuss a few recruitment strategies to make your recruitment process easy and enjoyable. 
Recruitment Strategies To Ace The Process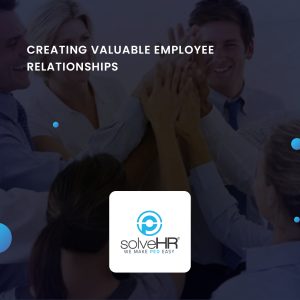 Making Use Of Employee Referrals:

The first recruitment strategy, and a rather simple one at that, is utilizing employee referrals. Employee referrals are one of the most underestimated resources in the recruitment world, but here's where you might find your potential candidate. Employees, especially ones who have had previous work experience, may have a network of people they know. Hence, they might likely offer you your dream employee. In a study conducted by CareerBuilder, 82% of recruiters believed that employee referrals are the best way to generate a great return on investment (ROI).

Make Candidate Experience Outworldly: this recruitment strategy is sort of a given, but, at times, forgotten nonetheless. One of the first encounters of the individual with the company's internal functioning, including its principles and culture, is at the interview. If the candidate experience is designed carefully and with a little bit more effort, it becomes easy for the organization to fall into their good books. If the candidate is happy with the way they were treated, they would consider taking the offer, if you put one on the table. To make matters worse, if the candidate comes through an employee referral and is not happy with the poorly designed candidate experience, the employee along with the candidate would be underwhelmed.
Give Equal Importance To Offboarding: The offboarding process matters as much as the onboarding process. More often than not, employment relationships do not necessarily end on a bad note. Having a great offboarding process will make the employee feel good, thus motivating them to recommend your company to great potential talent. In addition to that, one cannot rule out the option of the employee rejoining the company. Hence, you must make the offboarding experience as warm as the onboarding one.
Make Use Of Collaborative Hiring: collaborative hiring, in simple terms, is team-based recruitment. Collaborative hiring involves the human resource department and other departments of the company, coming together to hire a potential employee. Not only does it inculcate team spirit, which is good for the organization, but it also helps you get unbiased inputs and fresh perspectives from outside your team. In addition to that, who you hire affects not only the company's growth but also its workforce. So, you might as well get feedback from the people with whom the potential employee will be working.
Nail Those Job Descriptions: This recruitment strategy might sound primitive but adds so much value to the hiring process. One of the first things that a candidate comes across when hunting for the right job, is the job description that a company puts forward upon its opening. Hence, you need to make sure that the job description that you put across is as accurate as possible. Do not shy away from getting into details that you think the candidate might need. Lastly, make sure that you add a little something about the company at the end of the job description so that the candidate gets an overview.
Always Pick Quality Over Quantity: It is sort of a given that a single top performer will still yield better results to your company than two or three employees with low productivity put together. In addition to that, the recruitment process becomes easier when you have to hire two productive employees over six less productive ones. You have to interview fewer people and handle the onboarding processes of fewer employees. The best advantage out of this recruitment strategy is that you get exceptional results out of them.
Market Your Job Openings Well: This recruitment strategy might sound a little out there, but we'll tell you why it is necessary to adopt it. In a world that has made all information to the internet users available at the click of a button, you must dress up your job openings well. This is because, more often than not, candidates these days conduct thorough research and learn everything there is to know about the company before interviewing for it. Hence, it becomes largely crucial to ensure that you build a brand out of your employment process so that candidates are willing to give their everything to the interview.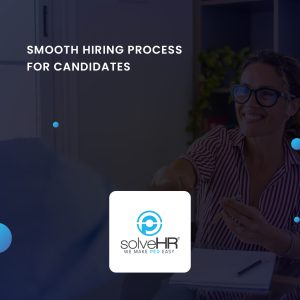 These recruitment strategies are among the ways to ensure that your hiring process yields your organization better return on investment (ROI), and sets you up for success. 
SolveHR is a holistic company that offers all sorts of human resource management solutions to businesses that need them. Our services include recruitment, onboarding, payroll and compensation management, conflict management and so much more. To know more about how we can be of help to your company, feel free to reach out to our team today.