01/21/2021
Posted by:

Winter Green-Ike

Category:

Culture & Retention, Recruitment & Selection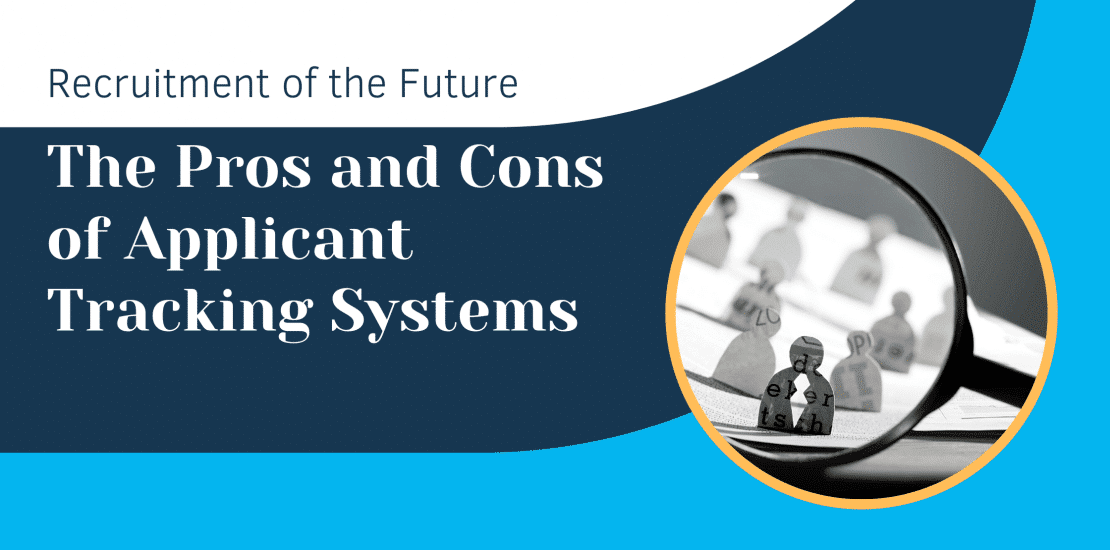 Technology and progress go hand in hand with making everything easier for us, and two decades ago that technology was the Applicant Tracking System (ATS). In the past recruiting used to be a chore for big companies. They had to manually store, track, and review the hundreds of applications they got whenever they wanted to fill a position, but that changed when the ATS came and automated everything. 
Today the ATS has evolved into a sophisticated tool for the recruiting process. Businesses can now utilize an ATS for resume parsing, streamlined job requisition process, and advanced reporting metrics to help ease their recruiting efforts.  
The ATS, for advanced as it is, does have its pros and cons though, and if you're a small business that is moving towards ramping up your recruiting efforts, then it's good to know what those pros and cons are.  
A good example of a great ATS is JazzHR's applicant tracking system. JazzHR offers a sophisticated ATS that can help manage your candidate pool, rank and track new candidates based on criteria that you set, and offer an intuitive app that you can use across your hiring team to make the process easy. JazzHR's ATS also offers custom reports that can let your hiring team understand how their recruitment strategy is working, making it easier to create strategies in the future. 
Job Applicant Tracking Systems  
Before we get into the Pros and Cons, we should talk a bit more about the ATS and how it's evolved since its inception. ATS is a software application that allows a business or an organization to handle recruitment and hiring needs electronically. The ATS is very similar to a customer relationship management (CRM) system, but are designed with recruitment and hiring purposes in mind. 
ATS's allow you to sort candidates based on desired criteria like experience, keywords, skills, former employers, and schools attended. This optimization of the hiring process has made it to where hiring managers don't need to sift through hundreds of potential candidates and instead just find the right one based on a defined set of criteria. 
Two decades of development has made the ATS more sophisticated in what it can do and offer businesses and organizations. New ATSs now have social media integration to post directly to LinkedIn, Indeed, Monster, and other job boards. Artificial Intelligence is also making these systems smarter by analyzing large amounts of recruitment data to find out the best way to post job openings. 
Pros and Cons of the ATS 
With any great tech their benefits and drawbacks from using these systems depending on your organization's needs: 
Pros  
Timesaver- With how easy and seamless ATSs have become, they can save massive amounts of time on recruitment efforts by automating the entire process all the way from the job description to scheduling interviews. All you have to do is just monitor the system and reap the benefits of a near–autonomous recruitment process. 
Can Cut Down on Hiring Discrimination– People all have their own biases when reviewing resumes and this can lead to hiring biases in the recruitment process. While you can train your hiring managers to be less biased in their selection process, an ATS can be utilized to just filter candidates solely on their qualifications alone. Of course, technology still possesses bias, it can drastically cut down on discrimination in the hiring process.  
Lots of Options Available– With ATSs being around for as long as they have, there are now lots of potential options to choose from depending on your business needs. With loads of ATSs on the market, you can find brands that can fit your budget and recruitment needs. 
Cons 
Potential to Pass Up Great Candidates– Many ATSs utilize algorithms to look for designated keywords in applicants' resumes, but this can pose a problem if a great candidate doesn't include the right keywords or they word their sentences in a way that the algorithm doesn't see their application. This could lead you to pass up well-qualified candidates just because they didn't tailor their resume to the algorithm. 
Frustrating User Mistakes- Automated systems are still run by people and can be prone to user error. While ATSs are designed to be simple to use if you have an employee who isn't trained to use the system properly it can lead to costly user errors. For example, if you have a system that lets you manually type desired keywords, misspellings could lead to the system looking for a keyword that doesn't exist in the applicant pool. 
The Size of Your Organization- Depending on the size of your organization, you might not even find much use out of an ATS. The ATS is great at sifting through large amounts of data and organizing in an easy way for hiring managers to read, but if your organization is small and only does a few hirings a year then it might be a waste of resources to use an ATS. 
No matter your needs, the ATS provides an effective way to help manage your organization's recruitment efforts. While the ATS does have its drawbacks, the benefits are boon to any business that utilizes the tool in their recruitment process.