04/13/2021
Posted by:

Winter Green-Ike

Category:

Culture & Retention, Recruitment & Selection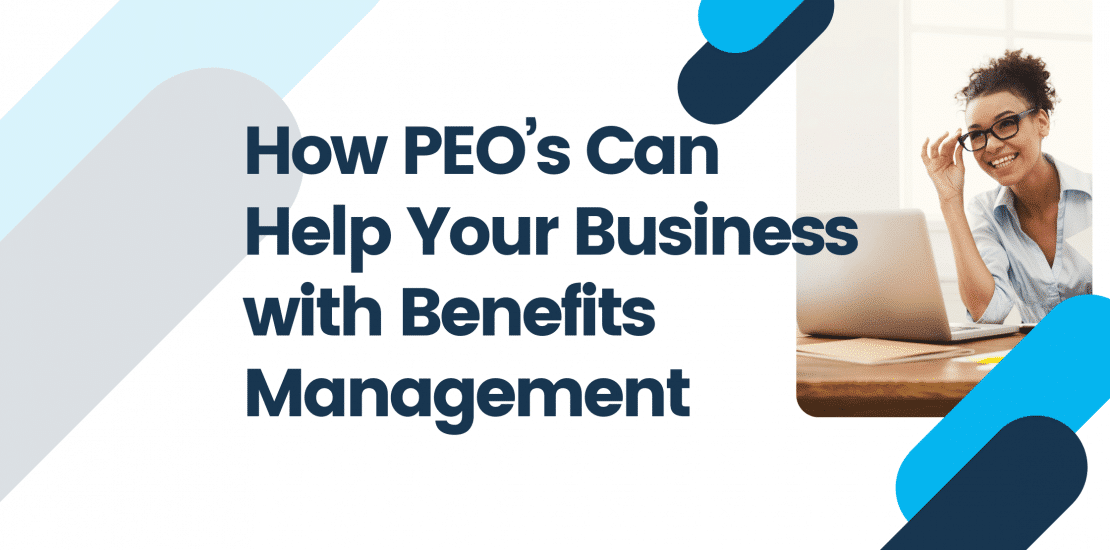 One of the best things that you can offer your employees as a business owner is benefits. It is important that you take care of your team to retain the talent that you worked to develop, but as a small business, benefits administration can be costly to start up and maintain. Some of the challenges are: 

The 

premiums

 are too 

high

 

Renewals 

seem to increase every 

year

 

Plans become watered down to save on premium cost

 

Shopping for better 

plans

 takes a lot of 

time

 

Not enough participation to 

qualify for a

 group 

plan

 

Compliance rules keep changing, with penalties for 

non-compliance

 

Communicating the benefits to employees is 

complex

 

Some benefits have high startup 

costs

 

Employee turnover creates extra administrative work
It would seem at first that smaller businesses are at a disadvantage in what they can offer their employees compared to larger businesses, but that is not always the case. Enter the professional employment organization (PEO) as a means to offer top–tier benefits on a small business budget.
PEOs provide a suite of outsourced benefits administration that your business can take advantage of. From plan selection and enrollment to payroll deductions and vendor payment, annual renewals, and customer service with claims support— PEOs form a valuable team of dedicated professionals experienced in benefits. 
PEOs can easily help your business with benefits administration, saving you money and time by minimizing your team's workload. This week we wanted to focus on the details of how PEOs help with benefits administration and how it can save your business money in the long-term.
PEO Employee Benefits
Employee benefits can be a big attractor towards prospective employees and increasing the general welfare of your current employees. The only catch is that benefits can be costly to implement and difficult to manage if you're a small business owner with a few mid-salaried employees. Benefits offered to employees can range from life insurance, tuition reimbursement, health coverage, dental, etc. and, can average to $11.50 benefits cost per hour on average wage/salaries of $24.72 per hour.

These costs can add up for the business and mitigate the number of benefits that an employer can really offer their employees. This is where PEOs can come in to reduce the cost of benefits packages for employers of 1-50 employees, by bundling your employees with their other clients you can receive the buying power of large group rates. This allows you to save large amounts on the cost of benefits while maximizing what you can end up offering your employees. ?The costs are more stable from year to year, and the PEO handles the shopping and negotiating for you. 
Benefit Administration
The human resource burden and compliance regulations any business has to contend with are also daunting. The ever-growing list of HR acronyms (ACA, OSHA, COBRA, etc.) can be mindboggling and expensive to keep up with, but by contracting with a PEO your business can drastically reduce the amount of burden when dealing with benefits administration. Some common problems that businesses face when deciding to go with a PEO can be:
Increasing costs

 

Benefits administration

 

Retirement plan administration

Compliance & administration 

 

COBRA

 

HIPAA

 

ERISA

 

PPACA
PEOs offer several benefits and advantages around benefits administration available to their clients. Common things that PEOs can help small business offer their employees are: 
Health Insurance

 

Limited Medical

 

Life Insurance

 

Dental Insurance

 

Vision Care Insurance

 

Long & 

Short term

 disability

 

Voluntary benefits

 

401(k) plan &other retirement plans

 

Section 125 plan

 
Partnering with a PEO ultimately does save your business time and money by reducing the amount of work that goes into benefits administration. If you partner with a PEO then they'll be the one you turn to whenever you have questions to ask about not only benefits but all things human resources. That kind of resource can be indispensable for a new business just starting out looking for guidance. 
Choosing to partner with a PEO for your benefits administration shouldn't just be based on wanting cheaper benefits, but instead should be based on wanting to provide the best benefits package to your employees. It should be appropriate for your business to decide if it is the right choice, and if you're still on the fence on whether it is the right choice to partner with a PEO, then feel free to get in touch with one of our business development reps for a free consultation or check out some of our other blogs on PEOs. 
Need help deciding what benefits are best for your business? SolveHR takes the guesswork out of choosing benefits with our experts who are trained to find a solution tailored to your business's needs. Contact us to find out how our transactional HR services can simplify the administration work that goes into managing benefits so you can focus on what matters—growing your business!