07/19/2021
Posted by:

Leonard Trinidad

Category:

Uncategorized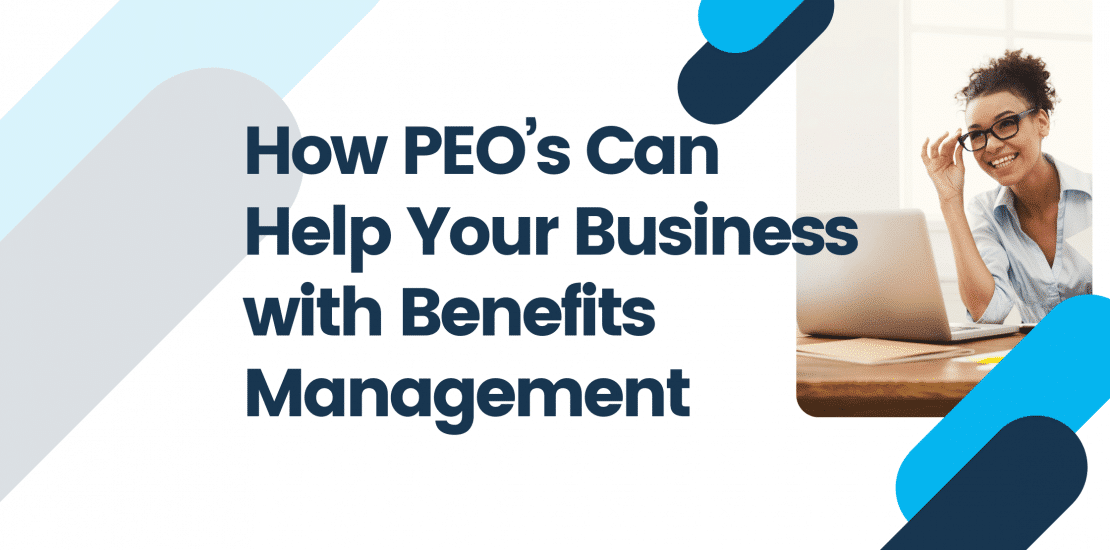 Human Resource (HR) is among the most demanding departments in any business organization. Without effective HR practices and functioning, a business cannot operate smoothly and to its full potential. At the same time, HR can, more often than not, be rather taxing and time-consuming, and may sometimes negatively affect productivity as well.
In today's scenario, with an increasing need for external help with such tasks, PEOs have come to the rescue. PEO stands for Professional Employer Organization. PEOs are essential services that provide businesses of small-scale and mid-sizes with HR solutions of all kinds. This not only takes off the burden of handling a thousand HR assignments from the organization's shoulders, but it also frees up a lot of resources in terms of time and money, so the business can now focus on more crucial operations that may add to the growth of the company. 
PEOs are an effective solution for outsourcing all your company's HR requirements. At the same time, the total authority over your employees will continue to stay with you. Hence, it's nothing but a win-win situation for your organization. PEOs are gaining popularity with each passing day, with exceptional HR services becoming the need of the hour. 
What Services Do PEOs Offer?
 PEOs essentially serve a small or midsize organization's HR requirements. These may include:
Hiring processes

: One of the significant tasks of a Human Resource department is to hire candidates who have the best potential to contribute to the company from the rest of the pool. While this is pivotal to the growth of the firm, it can be increasingly stressful and time-consuming to do so. PEOs will take this job into their hands to save the company valuable time. 

Training and retaining employees

: Simply hiring a candidate who shows potential is not enough. It is the company's duty to train their employees in such a way that they deem the most beneficial. This burden too, is taken by the PEO. Apart from that, making sure that the employees are comfortable and willing to stay at your firm is crucial, since hiring them in the first place requires quite the resources, and replacing them would be a loss to the company. Effective PEO services help reduce employee turnover. 

Payroll assistance:

Payroll, in simple words, is nothing but the total compensation that an employee receives from their employer or company. Payroll is an important component of a business. How well and efficiently the payroll department runs, determines whether an employee would continue to work there. In addition to that, the payroll decisions taken require the expertise and understanding of someone who knows how components of payroll like taxes, benefits to the employees, insurance, and so on, work. Therefore, hiring a PEO for this purpose is crucial. 

Risk assessments:

Once employed, the responsibility of keeping the employee safe falls upon the company. Not doing so, can end up wasting a lot of resources in case the employee meets with an accident or so. Additionally, it is mandatory for companies to provide employee compensation programs. PEOs calculate all the possible risks and responsibilities involved in hiring an employee and determine whether it is worth it. This is crucial for the smooth functioning of the company. 
Hence, PEOs largely contribute to assisting the smooth functioning of a company. Without a PEO the heavyweight of all these responsibilities falls solely on the business. 
What's In It For Your Company?
Every company, rightly so, would like to see their benefit. Hence, naturally, they'd like to know how advantageous outsourcing Human Resource solutions is to their company. We're here to clearly state the benefits of PEO services to your company. 
Among many, some of the benefits of delegating HR responsibilities to an PEO, are:
Reduced Cost:

PEOs are a much more affordable alternative to having an in-house HR department, especially for small and midsize businesses. Delegating all your administrative responsibilities will cost you comparatively less than hiring and handling a Human Resource department.

Reduced Burden:

Apart from being increasingly affordable, PEOs also help reduce the burden of administrative tasks, so that you can focus well on the company's operational tasks, which add to the efficient growth of the business. 

Complete Control

: PEOs not only help in significantly condensing the cost and burden of administrative duties of a company, but they also ensure that the control and authority remain solely in the hands of the company. PEOs remain the backend heroes, while the company shines in the eyes of its employees. 

Expert Help

: PEOs have a team of experts that are not only knowledgeable and well-trained in the field of HR, but also have years and years of experience, required to carry out result-giving HR practices. This eliminates or at least notably reduces the risk factors involved with every new hire. Along with that, all other administrative responsibilities that are looked after by a PEO, function well with expertise eyes on them. 

Assistance in Compliance:

Laws can be increasingly confusing and continuously changing. Hence, dealing with HR laws and compliance is not the job of an amateur. This task needs to be left in the hands of an experienced professional. And PEOs provide you just that- experts in the field of HR law and compliance, who can assist your company by efficiently being aware of the endless sea of HR and payroll laws, which in turn, will help your business run smoothly. 
All these points discussed above will push you to just one conclusion- using the assistance of PEO services is the best way to ensure that your company has a boundless opportunity to expand exponentially. A Professional Employment Organisation is the best answer to all your Human Resource and administrative concerns. And with our PEO solutions and assistance in HR operations, your company will truly know no bounds to growth and development. To find out more about how SolveHR can help you take the burden of administrative duties off your company and add to its revolutionary evolution, get in touch with our expert team.