12/24/2021
Posted by:

Leonard Trinidad

Category:

Uncategorized
If you're on the hunt for recruits to join your organization, then you already know how time-consuming the process can get as applications come flooding in, especially in these times where the demand for jobs is off the charts. This can also make the recruitment process an expensive affair.
However, there are ways you can cut back on these costs without compromising on the quality of candidates you are about to hire.  You can streamline the process and still find the best fit for your company.
Solve HR has the perfect software solutions that can help drive prospective candidates to your organization and help you throughout the hiring process. From collecting, storing candidate information to screening and assessing their skills to match the job requirements, we can ensure you hire the most talented candidate without exceeding your budget.
Here are 7 ways you can adapt cost-effective recruitment strategies and ensure long-term retention.
1) Build a Cost-Effective Advertising Strategy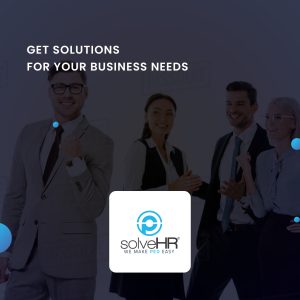 If you're hiring, you'll probably need to get the word out to get the candidates to come to you. You can start by choosing the platform that's worked best for you in the past, and reduce the budget by using pricing models like pay-per-click, or pay-per-completed applications.
 You can also advertise on social media to target the right audience who are actively searching for a job and who can meet your job requirements perfectly.
2) Use Social Media Networks to Your Advantage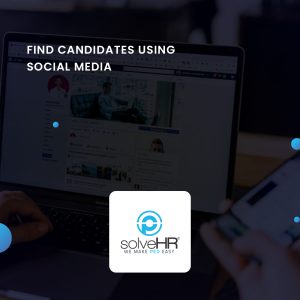 You can further decrease your advertising budget by using free social media platforms to create a job board and post your job listing there to drive more job seekers to your company. These platforms deliver high-intent candidates who are interested in taking a job at your company and can even help you pre-assess their skills.
Social media enables greater visibility to both recruiters and job seekers, and it helps each other find the right fit for the job and the company. It even increases the number of applications per job listing as they simplify the process.
According to a report, more than 30% of job seekers complete the application process when they reach out through a preferred social media network.
However, you may have to upgrade to a premium service that would enable these platforms to promote your listings to active job seekers. But in the long run, you can save more when you find the right candidate instead of settling for a less than ideal candidate.
3) Automate the Recruiting Process Where You Can
Firstly, you need someone well-qualified, someone who will be the best fit for your company, but most importantly someone who will not turn down your offer after two weeks spent on processing them.
Solve HR can help you automate parts of your recruitment process to help you save on cost per hire. We can help you advertise on job portals and track applicants, recruit candidates via social media, schedule job interviews and perform background checks, we can also help you discover candidates from the existing talent pool.
4) Create an Employee Referral Program
Creating a referral program can be an added benefit for your employees where both the company and the employees get something out of it.
These prospective candidates who are eligible and qualified for the role, have been pre-screened, and come from reliable sources such as your employees can speed up the process.
This will reduce the hundreds of manual hours that the HR department would have to spend in identifying the right candidates and setting up interviews and doing background checks.  
5) Encourage Internal Mobility
Instead of embarking on an expensive recruitment drive searching for the perfect candidate, you can encourage your existing employees to apply for the role.
You can analyze the skills of your employees and see where there is a gap and close it by hiring internally.
You have already invested in them when you hired and trained them. So why not continue to invest in their growth and development? This will ensure long-term employee retention, and you can cut back on further recruitment efforts.
6) Pick from the Existing Talent Pool
When you interview candidates who have amazing qualifications but don't quite fit the role you're looking for, you can keep their profiles on file and use them to later hire them for the perfect role in your company that opens up in the future.
In this way, these candidates are already screened and processed and can hugely reduce your cost per hire. 
7) Virtual Job Fairs
It takes plenty of time and resources to conduct a successful physical job fair that drives in prospective candidates. However, conducting them online allows for a larger reach in a shorter time frame.
Virtual interviewing can also slash your recruitment costs as it is easy to schedule, and lowers the risk of biased decisions.
At Solve HR, we have a solution for your every business need. Contact us to get more information on a suite of HR software that allows the smooth transition of your prospective candidates into new hires.