04/20/2020
Posted by:

Winter Green-Ike

Category:

Culture & Retention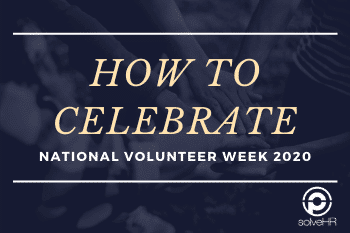 This month April 19th-24th marks National Volunteer Week in the United States, and with the coronavirus pandemic in full swing now is the best time to act and strengthen the bonds of our communities.
At the time of writing this, the coronavirus has a total of almost 2 million confirmed cases and 125,000 deaths worldwide. The United States is being hit especially hard economically as widespread lockdowns have caused all non-essential businesses to close and layoffs have increased unemployment numbers into the millions.
It's a natural response to want to help those in need, and that's why in the spirit of volunteer week we'll be listing some ways that you can help your community during social distancing.
Service Opportunities
Two of the biggest ways that we found that you can be helpful is in volunteer work (if you feel like taking the risk of going outside in some cases) and donations to various causes that are tackling the pandemic. Below we've outlined different ways that you can do your part in helping your community.
Donating:
Volunteering:
The above only represents a small number of ways that you can get involved, but ultimately the volunteer opportunities available to you are based on the needs of your community. Get in touch with a neighbor or a friend through an email or online chat and see what needs to be done in your area. Making a difference just takes a bit of effort, but once you get started it's easy work that makes a large impact. 
SolveHR's mission has always been to provide meaningful, yet simple HR solutions for our clients. In light of the spread of COVID-19, we will continue to make good on that mission, so you can continue to focus on your business and the communities you serve.