08/05/2020
Posted by:

Winter Green-Ike

Category:

Culture & Retention, Employment Law, Recruitment & Selection, Small and Mid-Sized Business, Training & Development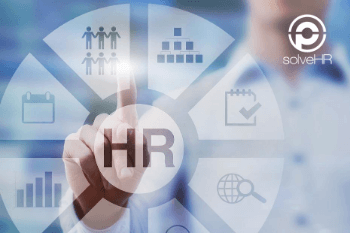 Human Resource management is something that every business needs, but not every business can necessarily afford to implement it effectively. Small businesses can struggle to get good group benefits rates, minimize risk in business, or handle the myriad of rules and regulations that come with managing people.
So, what are you to do in this position? You could hire a team of HR professionals like a PEO to help take the headache out of it all. We've been discussing recently in our posts on how PEOs can benefit small businesses with an assortment of tasks that come with running a business, and this week we thought it would be good to discuss how PEOs help with human resources as a whole.
Human Resources
So, what is Human Resources? HR can be defined as the strategic approach to effectively managing the people in a company or organization. Every business needs access to the best HR practices, tools, techniques, and strategies to gain a competitive edge over other businesses.
PEOs help businesses of any size establish a Human Resource infrastructure to advise in areas of employment from payroll to retirement. Because the needs of a business are constantly in a state of flux, PEOs help you by adapting to the ever-changing rules, regulations, and needs of your employees.
HR can be broken up into two subsets: Transactional and Strategic Human resources. We've discussed the differences in a previous post, but for your pleasure let us summarize them for you. Transactional HR are things that you would normally think of being HR like Payroll, benefits administration, investigating workplace issues, or revising workplace policies. Strategic HR is things like employee training, creating an HR strategy, or assessing your organization's capabilities. In the next section, we're going to go over some ways that PEOs can help your business handle both forms of HR with some concrete examples.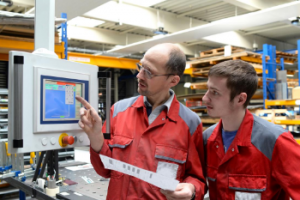 Transactional HR 
Employee Handbooks– PEOs can help you look at your existing policies and build an employee handbook that fits your business. This allows your business to comply with state and federal laws by informing employees of the rules and regulations that they must abide by. If you want to learn more, we have a post dedicated to employee handbooks.
Benefits Administration– PEOs help reduce the administrative burden that comes with benefits administration. PEOs can help your business save money by handling retirement accounts, health insurance, and other benefits programs so that you can focus on growing your business.
Risk Management– Managing a business is risky and PEOs can help manage that risk. PEO can analyze your business and identify potential risks like employee compensation claims, potential labor violations, or OSHA compliance. This can help insulate you from potential litigation and help save you money in costly fines or legal fees that come with risk.
Compliance– There are many rules and regulations that come with running a business and keeping track of them all can be quite the challenge. Any PEO worth their salt can help you figure out local and federal laws that your business must comply with in order to operate thus saving you money.
Workplace Conflict Management– Businesses are built by people and people often have conflicts between each other. This is where PEOs can advise management in matters of conflict within the relationship between employer and employee.
Strategic HR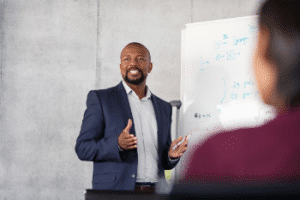 Employee Training– PEOs can help you facilitate employee training to help improve your employees. These pieces of training can range from safety courses, workplace harassment training, or bias training that help employees perform better in the workplace.
Developing Onboarding Programs– PEOs advise you regarding developing effective onboarding programs to help get new employees up to speed with your business. By onboarding new employees, you can save on employee turnover and help get new employees to be more effective in their new positions.
Culture and Retention Strategies­- PEOs can advise you in some of the methods of establishing the ideal company culture that you want to foster in your workplace. This allows your business to be on our more direct path towards your goals and helps your employees understand what is expected of them.
Creating Position Descriptions– When hiring new employees, you need to create accurate job descriptions to help fill the position. PEOs can help by knowing exactly where to look and what to say when writing these position descriptions. This helps find the right talent for your organization and establish expectations with potential hires.
Creating Human Resource Strategies– PEOs can help analyze your business to see where its strengths and weaknesses lie. Do you have strong onboarding programs but struggle in benefits administration? This is where creating an intentional HR strategy can help guide your business to the next level.
The human resources needs of a business are multifaceted, but PEOs can make it a little easier for you to run your business. No matter what the size of your business is or what the goals of your business are, PEOs can help take your business to the next level.
Need help building a comprehensive human resource strategy? We offer expert advice in both Transactional and Strategic HR strategies to increase the productivity of your employees. Take the headache out of HR so you can focus on what matters—growing your business!
Subscribe to receive all our blogs
Written by: Matthew Muriel
Meet Matthew! Matthew is our content writer and has been working with us for a year. He enjoys working for SolveHR because it allows him to practice his copywriting and allows him to build experience in his fledgling career. Matthew studied at the University of Texas at San Antonio and earned his degree in English with a concentration in Professional Writing. He values learning new processes in the HR industry and then conveying those ideas to the company's clients. When he isn't working, he enjoys reading nonfiction, with his favorite book that he recently read being The Gene by Siddhartha Mukherjee. If he could go anywhere in the world he would travel across the United States and visit all of the national parks.