07/06/2021
Posted by:

Matt Muriel

Category:

Culture & Retention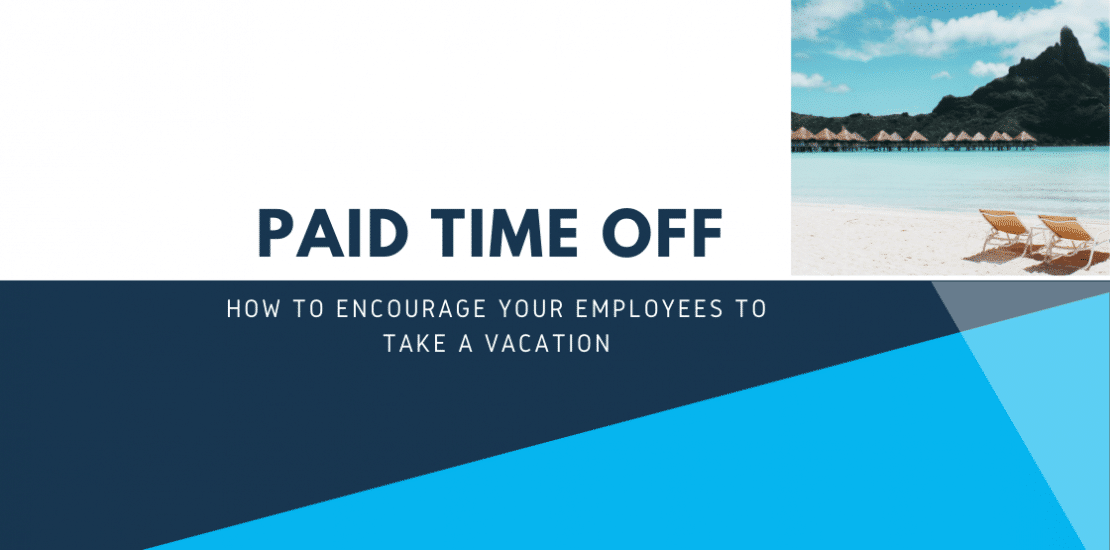 It is summertime and people are starting to take their vacations and use their paid time off to rest, recharge, and spend time with family and friends post-pandemic. PTO has been well documented as being beneficial to employees' health, but the benefits of PTO only happen if they actually use their vacation time. While it is important to give your employees time off, it is equally important to go a step forward and encourage your employees to utilize it.
Last year vacation time utilization took a nosedive in the middle of the pandemic, but even before then in 2016 alone, U.S. employees ended up forfeiting the equivalent of $66.4 billion in paid time off that year.
This year can be different for your employees, as you can encourage them to take the time they need to recharge. This week we'll be discussing the benefits of PTO and how you can encourage your employees to use their time off.
Benefits of PTO
Paid time off is important for your employees' physical and mental health. By offering your employees PTO you're giving them an opportunity to take a break from their work and rest, relax, and come back recharged. Some of the benefits of your employees taking their PTO can be:
Reduced employee stress.
Increased Productivity
Lowered Employee turnover
Increased Employee engagement
Reduced unused PTO payout to employees.
According to a survey from Project Time Off, a research group located in Washington D.C., PTO is commonly listed as the No. 2 most important benefit, after health care, for employees. Project Time Off research also indicated that companies who encourage their employees to take time off (68 percent) are much happier with their jobs than those who work at places where it is discouraged to take their PTO (42 percent).
How to Get Your Employees to Use their PTO
While it's easy to list the benefits of using time off, it can be difficult to actually get your employees to use their time off. Fortunately, there are strategies that have been developed to point your employees in the right direction.
Have your Employees take Shorter Breaks
Some employees may not know what to do with a full week of vacation time, and it can be daunting to try and plan an entire trip to take over the course of a week. This is why many companies are encouraging their employees to take half-days, a day in the middle of the week, or a Monday or Friday to extend the weekend.
These shorter breaks are more manageable and can rack up quickly for employees, and encouraging your employees to take time off to volunteer, reconnect with family, or focus on hobbies can get them using their vacation days in no time.
Give Permission to Take a Vacation
It may seem silly to have to give your employees permission to take their time off, but some people feel guilty going on vacation while the rest of their colleagues have to continue to work. Meeting with your employees before they take their PTO and going over who will take on their work can mitigate their worries and help them enjoy their vacation more.
You could reduce the number of meetings around the holidays to allow your employees to not feel like they're missing anything if they did choose to take a vacation.
Set an Example
This is where you and your management team can set an example by taking time off and letting your employees know about your plans. Make it ok for your staff to talk to you about their plans, and for you to talk about your plans with your staff. This creates a company culture where taking vacation is accepted and expected.
It is important that you talk to your employees about their plans around the holidays, even if it's small talk. That way you can follow up with them later to see how those plans are going to play out.
Are you struggling with managing your human resource needs? SolveHR offers several transactional and strategic HR services to help your business. Contact us today to find the right solution for you, so you can focus on what matters—growing your business!