08/31/2022
Posted by:

Matt Muriel

Category:

Culture & Retention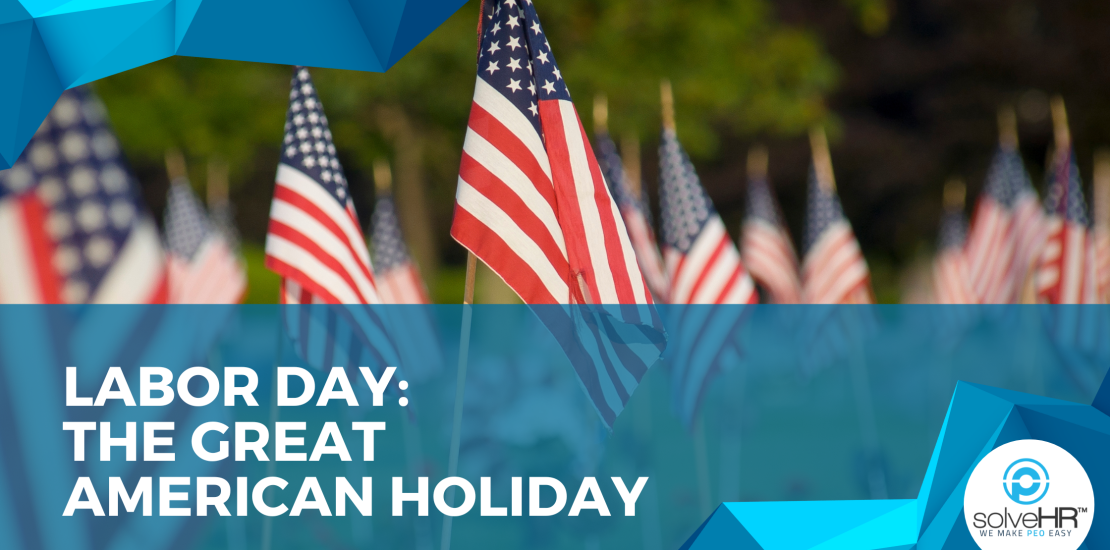 Labor Day is one of those great American holidays. Barbecues, trips to the beach, and three-day weekends are how this holiday is traditionally celebrated in the states, but where does Labor Day come from and how did it start?
For this quick and fun article, we'll be looking into how we started this holiday to honor our countries greatest asset—the American worker!
Labor Day
According to the Department of Labor, Labor Day started as a means to recognize the achievements of American workers. The original holiday started as an organized labor strike in the late 1800s. American workers of the time were working 12 hours a day, seven days a week and used the Labor Day parade as a means to call attention to the working conditions.
Many of these protests during this period turned violent, like the Chicago Haymarket Riot of 1886 where several Chicago policemen and workers were killed. Others were more peaceful, like the 10,000 workers who took unpaid time off to march from City Hall to Union Square in New York City in 1882.
The first governmental recognition of the holiday came through municipal ordinances passed in 1885 and 1886, and the first state bill to come into law was passed by the Oregon legislature on February 21, 1887. Following that, four more states – Colorado, Massachusetts, New Jersey, and New York – created a Labor Day holiday that same year. By the end of the decade, twenty-three more states had adopted the holiday, and on June 28, 1894, Congress made the first Monday in September of each year a legal federal holiday.
Labor Day is also one of the many American holidays that fall on a Monday, due to The Uniform Monday Holiday Act of 1968. This act that was passed by congress ensured that more holidays are observed on Mondays so federal employees could have more three-day weekends. This moved Martin Luther King, Jr. Day; President's Day; Memorial Day; and Columbus Day to be celebrated on a Monday.
Labor Day is still celebrated in cities across the United States. Parades, barbecues, fireworks and other events signal the end of summer and the beginning fall seasons. Although the holiday has shifted from its original roots, Labor Day is still cherished as a classic American holiday. So next time you're out on the beach enjoying your three-day weekend, you can think back and thank the American workers that came before you.
Are you struggling with managing your human resource needs? SolveHR offers several transactional and strategic HR services to help your business. Contact us today to find the right solution for you, so you can focus on what matters—growing your business!